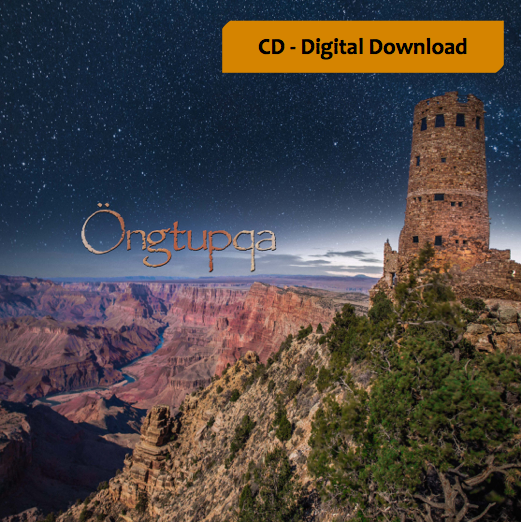 CD - DIGITAL DOWNLOAD
A digital download of 10 songs featured on the Ongtupqua audio CD in MP3 format (117MB). Contact us if you require other audio file options.
The 53-minute audio tracks feature nine songs recorded inside the Desert View Watchtower on October 17, 2017 and one bonus track recorded in the studio. All songs were recorded on the first take, and no studio enhancements have been added. Every sound captured on the recording represents the raw, organic sounds of Clark Tenakhongva's Hopi vocals, Gary Stroutsos' haunting flute, and Matthew Nelson's clay pot percussion. Three songs are solo Hopi vocals; two songs are solo Hopi flute; one song is a flute and clay pot drum duo; and five tracks feature vocals, flute and percussion. The natural acoustic qualities of the Watchtower's Kiva Room and second floor are what give the recording its power and authenticity. Listen to sample tracks here.